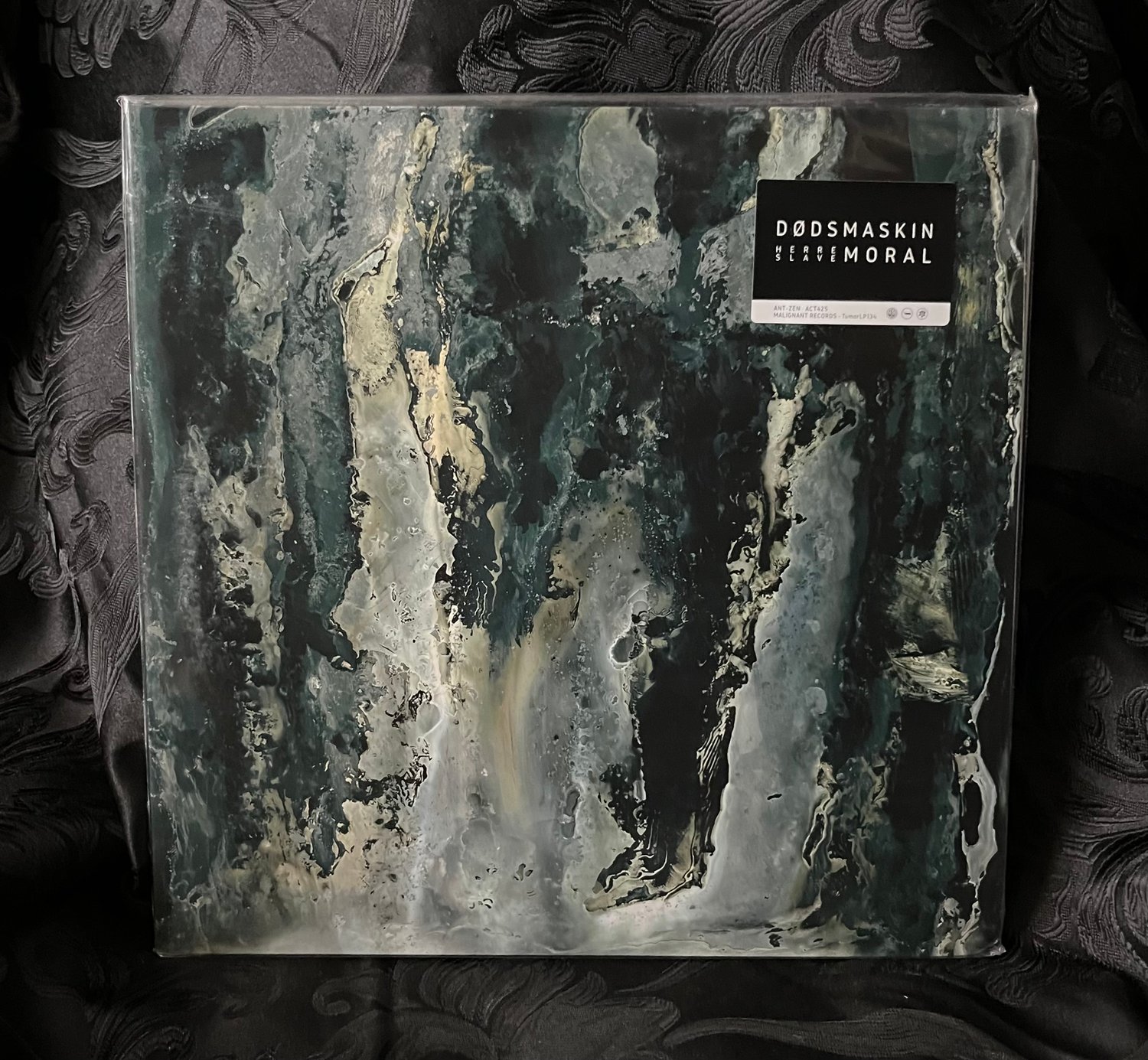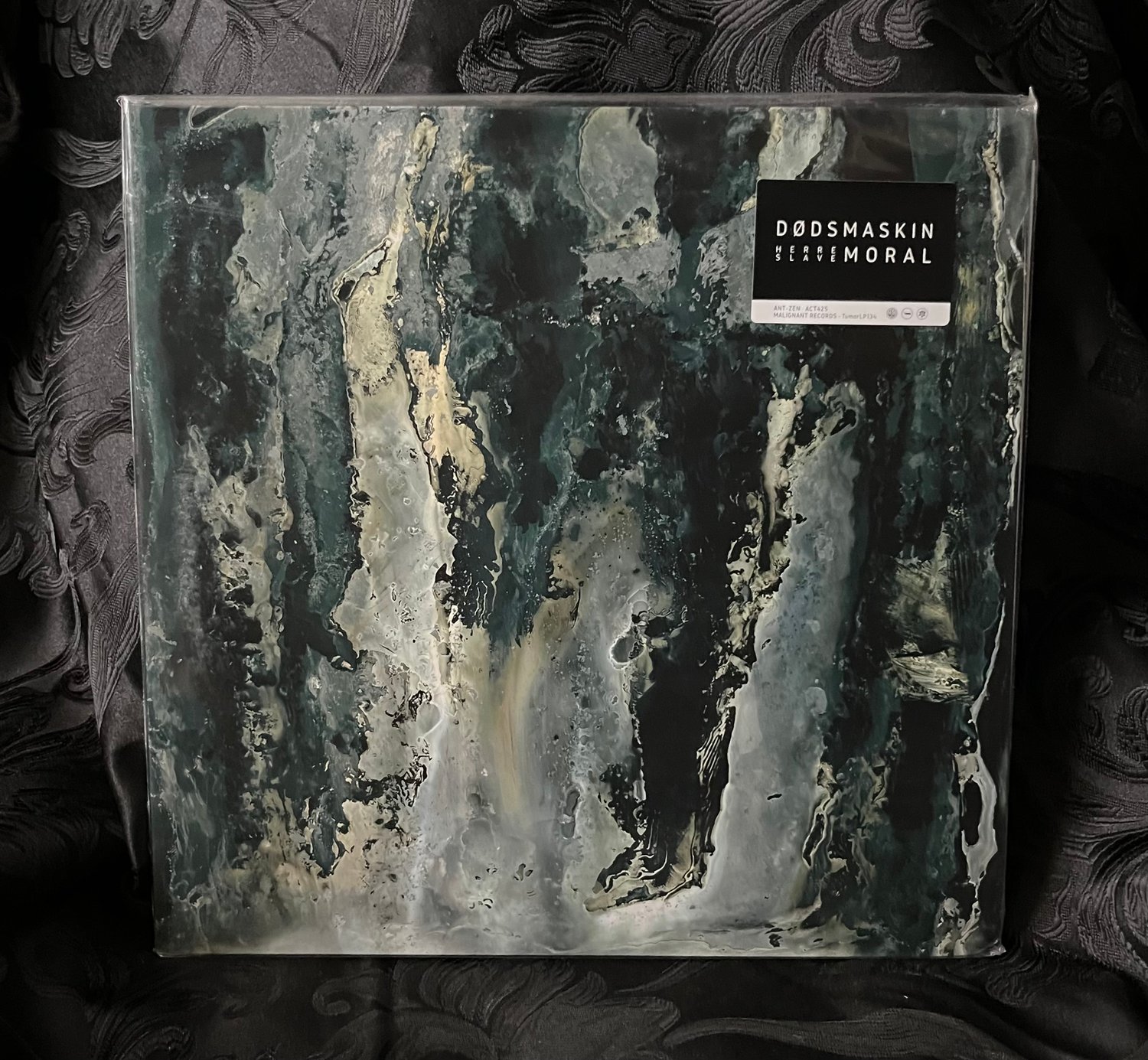 Dødsmaskin - Herremoral | Slavemoral 2xLP (Ant-Zen/Malignant)
$22.00
*MINOR CORNER DAMAGES FROM SHIPPING. DISCOUNTED RATE*
Norwegian death industrialists DØDSMASKIN hereby present their sixth full-length output, 'Herremoral | Slavemoral'. A ten-track behemoth divided into two thematic parts based around Friedrich Nietzsche's thinking on master-slave morality. Having relied heavily on industrial aesthetics as a consistent keystone in the past, this element is now more pronounced than ever, resulting in a recording that embodies what is arguably the duo's most extreme and overall ambitious effort to date.
Furthermore, in order to visually connect the album concept with DØDSMASKIN's core creative process - the immersion of analogue and digital audio sources into specific phases of sonic coloring - experimental photographer Raina Vlaskovska was commissioned for the artwork, utilizing a specialized technique to create imagery known as chemigrams and provide 'Herremoral | Slavemoral' with nothing short of a stunningly perfect armature.
credits
released November 21, 2022
All tracks by Dødsmaskin. Recording, sampling, editing and mixing by Dødsmaskin at Vektor Facilities and the War Room, Norway. Mastering by Norman Nitzsche at Calyx Mastering, Berlin. Logo by Noizeye. Photography by Raina Vlaskovska. Layout by Salt. Released by Ant-Zen and Malignant Records.
Double 12" vinyl in glossy full colour gatefold sleeve. Limited edition of 200 copies incl. digital download-code.